Only QUADRO gives you the choice: climbing frame or learning tower?

Combine two Beginner and get the ultimate learning tower with stairs and countless design variations! The learning towers you can build with the Beginner impress with their practical flexibility, versatility and indestructible stability. A friend and helper you can rely on.
So you can involve your darling in numerous everyday activities and significantly promote his motor development.
How do you think the proud children's eyes will light up when the child has cut out the delicious cookies with his own little hands?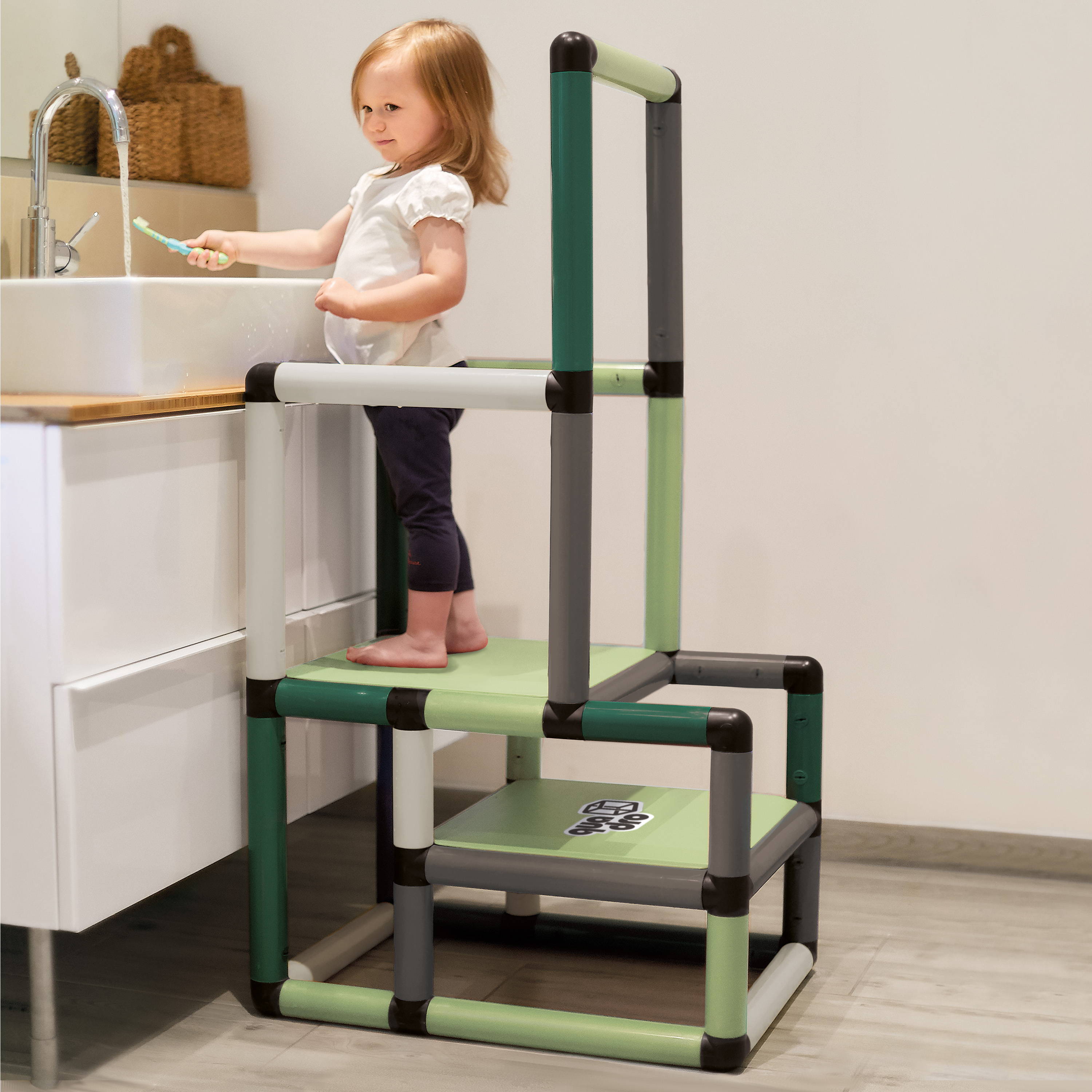 The Beginner Home bundle is the optimal starter or expansion set for your little world explorer. This building set can be integrated wonderfully into everyday family life and fits perfectly into your home with the fresh but subtle Home colors.
This is a children's toy that is definitely worth seeing and is not frantically put away when visitors come, but wants to be shown off.
2x Beginner Home
Construction manual
Safety guide and building tips