This combination of Evolution and the Hole Panel Set XXL makes for the perfect playpen for your child. The hole panel provides a hiding place which the little ones totally love while still enabling parents to keep an eye on what happens inside.
They are attached like the normal 40 x 40 cm panels using panel screws.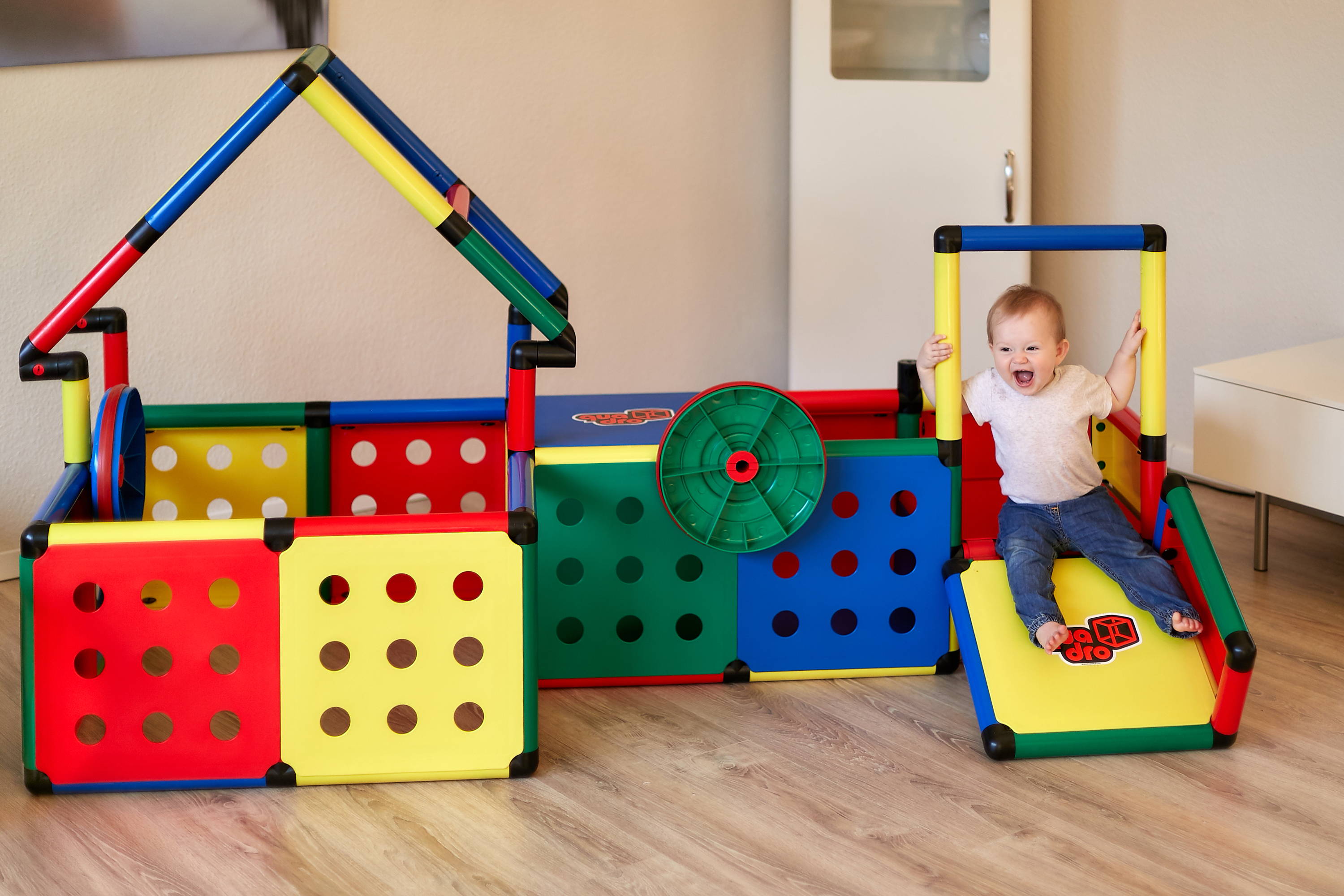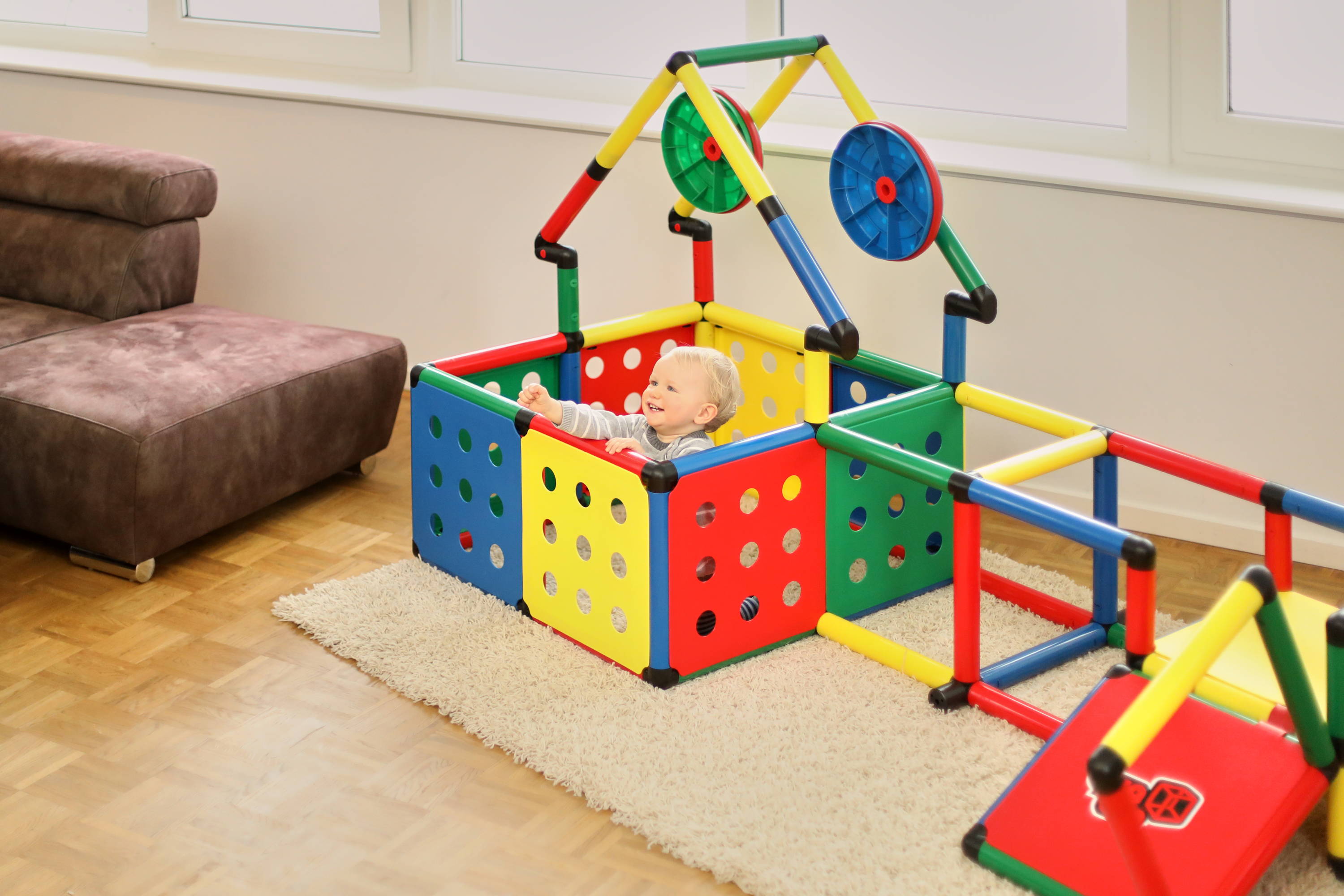 Add Balls Into the Mix
Buy QUADRO balls and build a see through ball bath! And since the balls can't fit through the holes, everything stays where it belongs.
QUADRO Hole Panels have many useful applications that compliment the versatility of the Evolution.
1x Evolution
1x Hole Panel Set XXL
Assembly Instructions
Safety Instructions / Construction Tips