These special hole panels are great for young ones to peek out of and also enables parents to have a clear view of what they are up to.
The hole panel is of reinforced thickness. Like all QUADRO parts it has no protruding or sharp edges.
In the example picture you can see the hole panel as used to make a playpen with tunnel and baby slide based on the QUADRO Evolution.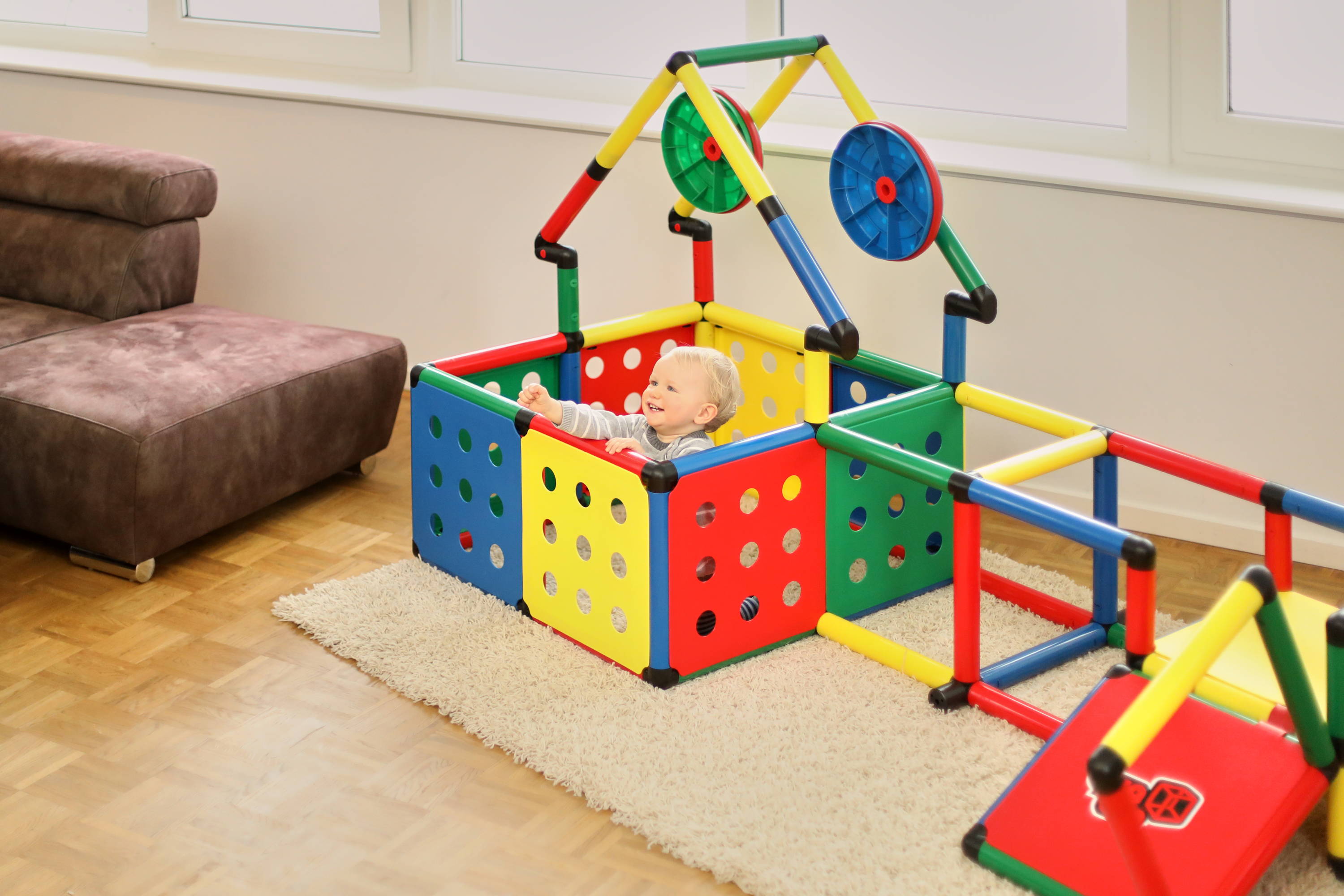 Petrol
1x Hole Panel 40 x 40 cm - Pearl White (70092)
2x Hole Panel 40 x 40 cm - Dark Grey (70093)
3x Hole Panel 40 x 40 cm - Dove Blue (70094)
4x Hole Panel 40 x 40 cm - Moody Blue (70095)
40x Panel Screw
3x Key (00655)
Safety guidelines
Mint
1x Hole Panel 40 x 40 cm - Pearl White (70092)
2x Hole Panel 40 x 40 cm - Dark Grey (70093)
3x Hole Panel 40 x 40 cm - May Green (70096)
4x Hole Panel 40 x 40 cm - Emerald Green (70097)
40x Panel Screw
3x Key (00655)
Safety guidelines
Berry
1x Hole Panel 40 x 40 cm - Pearl White (70092)
2x Hole Panel 40 x 40 cm - Dark Grey (70093)
3x Hole Panel 40 x 40 cm - Bunnys Nose (70098)
4x Hole Panel 40 x 40 cm - Tawny Port (70099)
40x Panel Screw
3x Key (00655)
Safety guidelines