The Modular Slide is a QUADRO classic. The red and yellow design screams fun! And it's bound to leave good memories growing up.
It's supported on a stable frame consisting of 54 parts including tubes, connectors and screws. The slide and parts are compatible with our entire product range.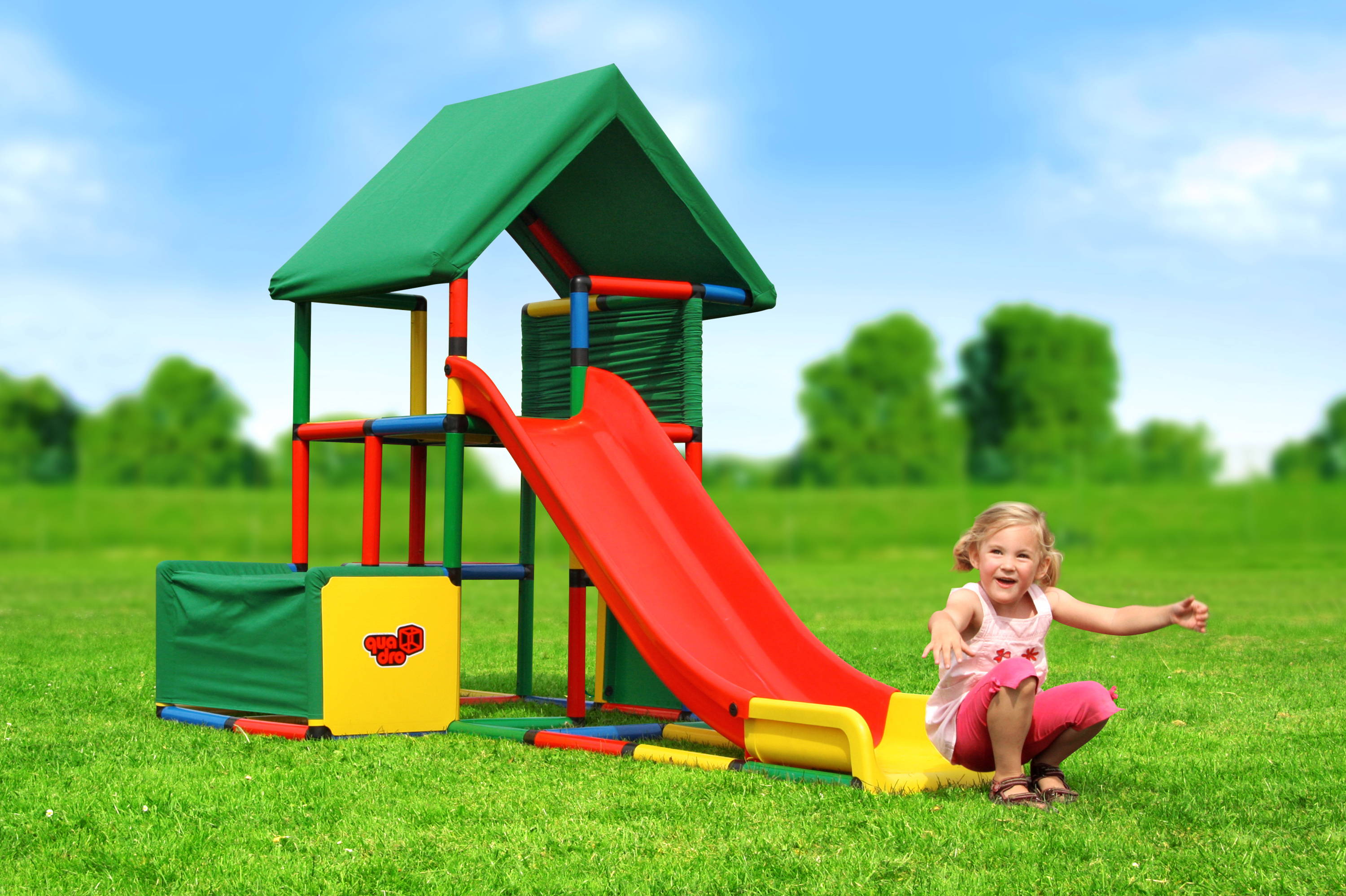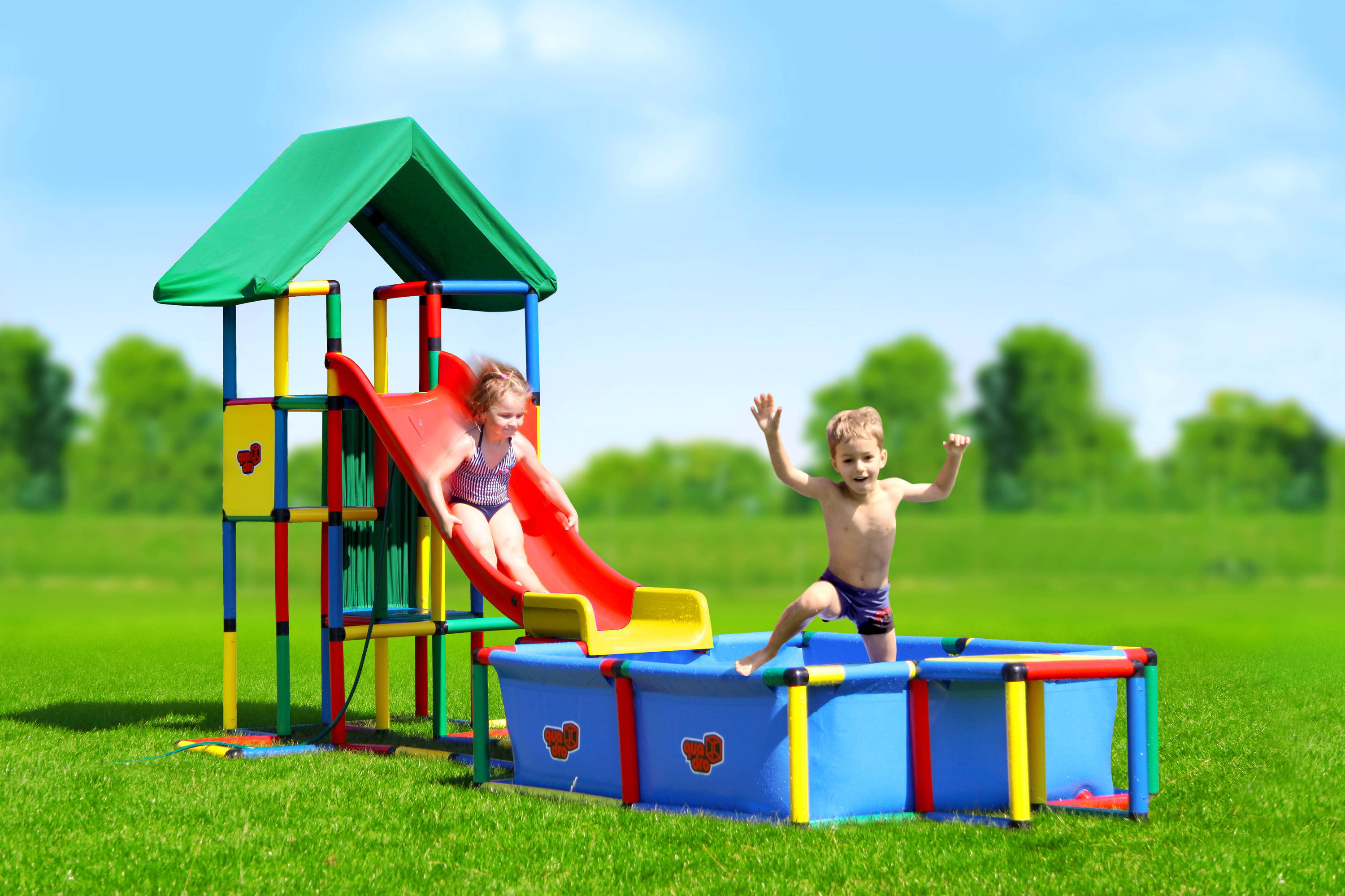 Water Fun
Easily connect a standard garden hose to the Modular Slide to convert it into a water slide! In combination with Pool L you can create a backyard water park.
Details
The straight Modular Slide is ideal for combining with a QUADRO climbing frame
The sliding distance is similar to our other slides
Includes a water hose connection
Compatible with the entire QUADRO range — whether recently purchased or an original kit from 1979
Can be used indoors and outdoors in winter and summer
Dimensions: 165 x 90 x 48 cm (65 x 35 x 19 in)
1x Modular Slide Body (10015)
1x Modular Slide Frame (10011)
1x Slide Runout (10034)
1x Modular Slide Screw Set (10013)
Construction Handbook
Safety Instructions / Tips
If you order the Modular Slide together with other products, the goods will be delivered to the courier service at the same time, but not everything will arrive with one delivery. This is due to their facilities handling oversized packages differently. There can be several days between deliveries.