Creativity meets intelligent design!
The construction kit with endless possibilities! From the climbing frame to the learning tower to a table with a chair or a crawling cave, there is something for every age group from 6 months to 4 years! With this bundle you are even guaranteed twice that.
With 24 design suggestions, the Adventure Home construction set offers a whole range of possible uses. With the double version, the model shown here can also be built. But beyond that, there are no limits to the imagination.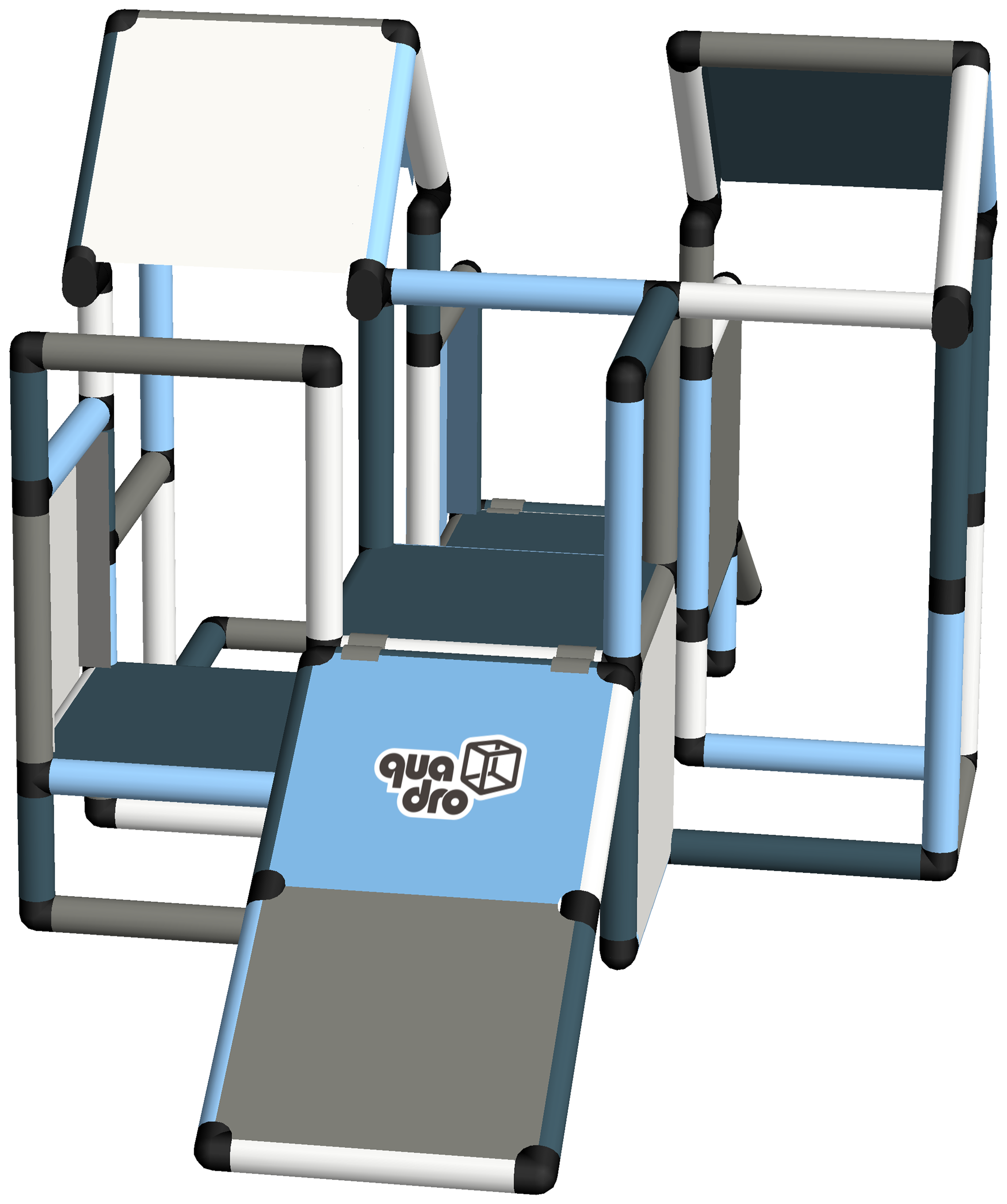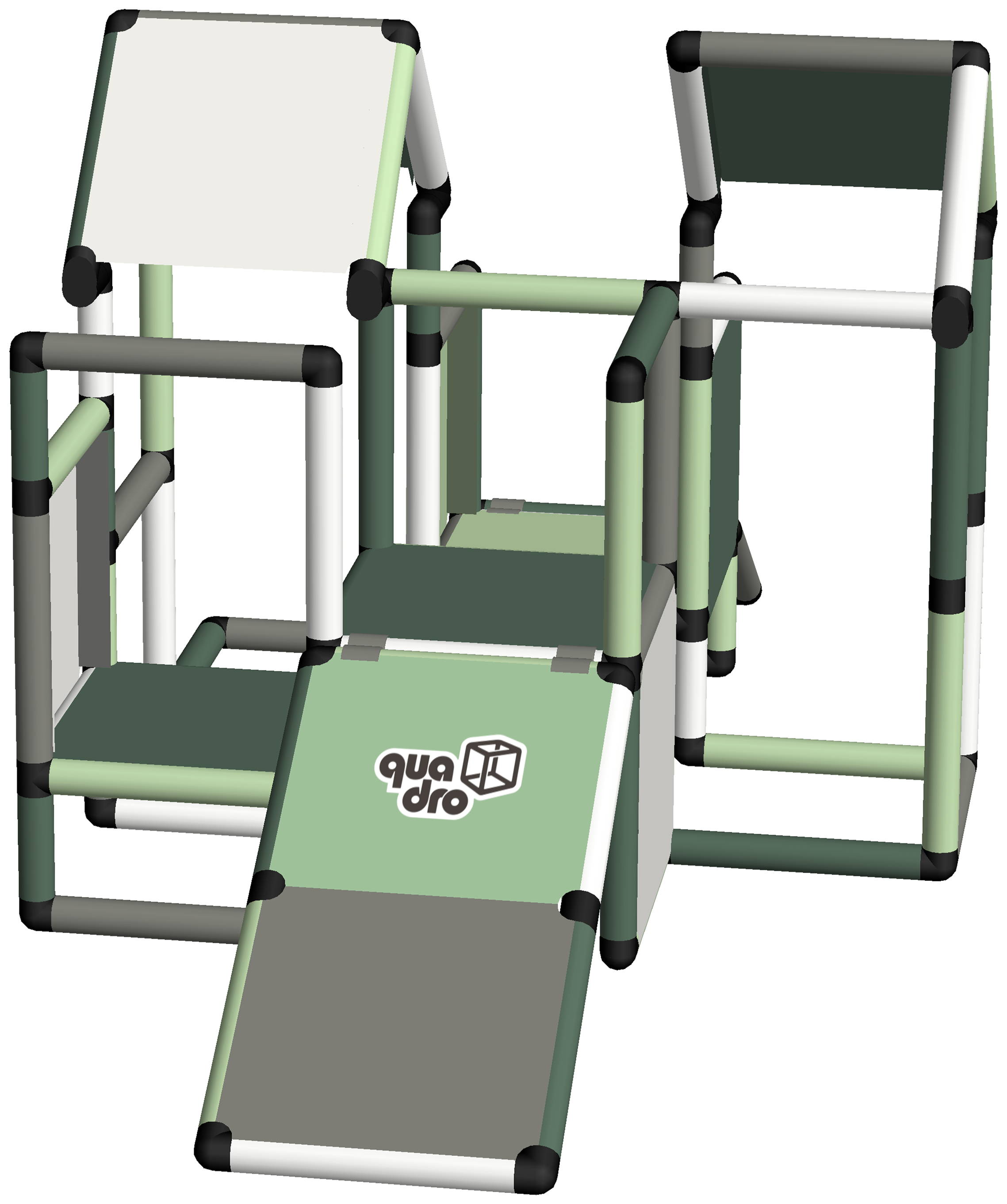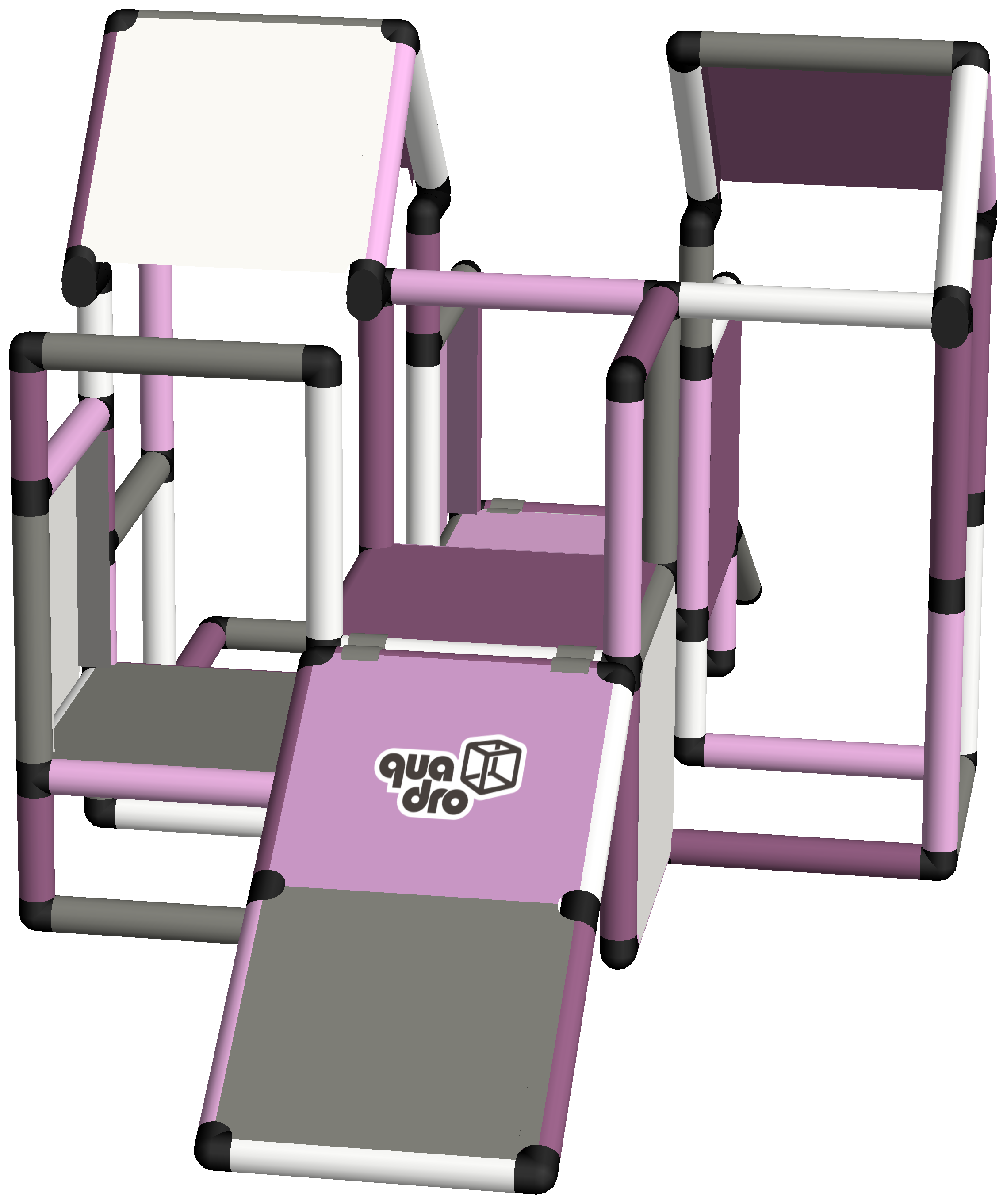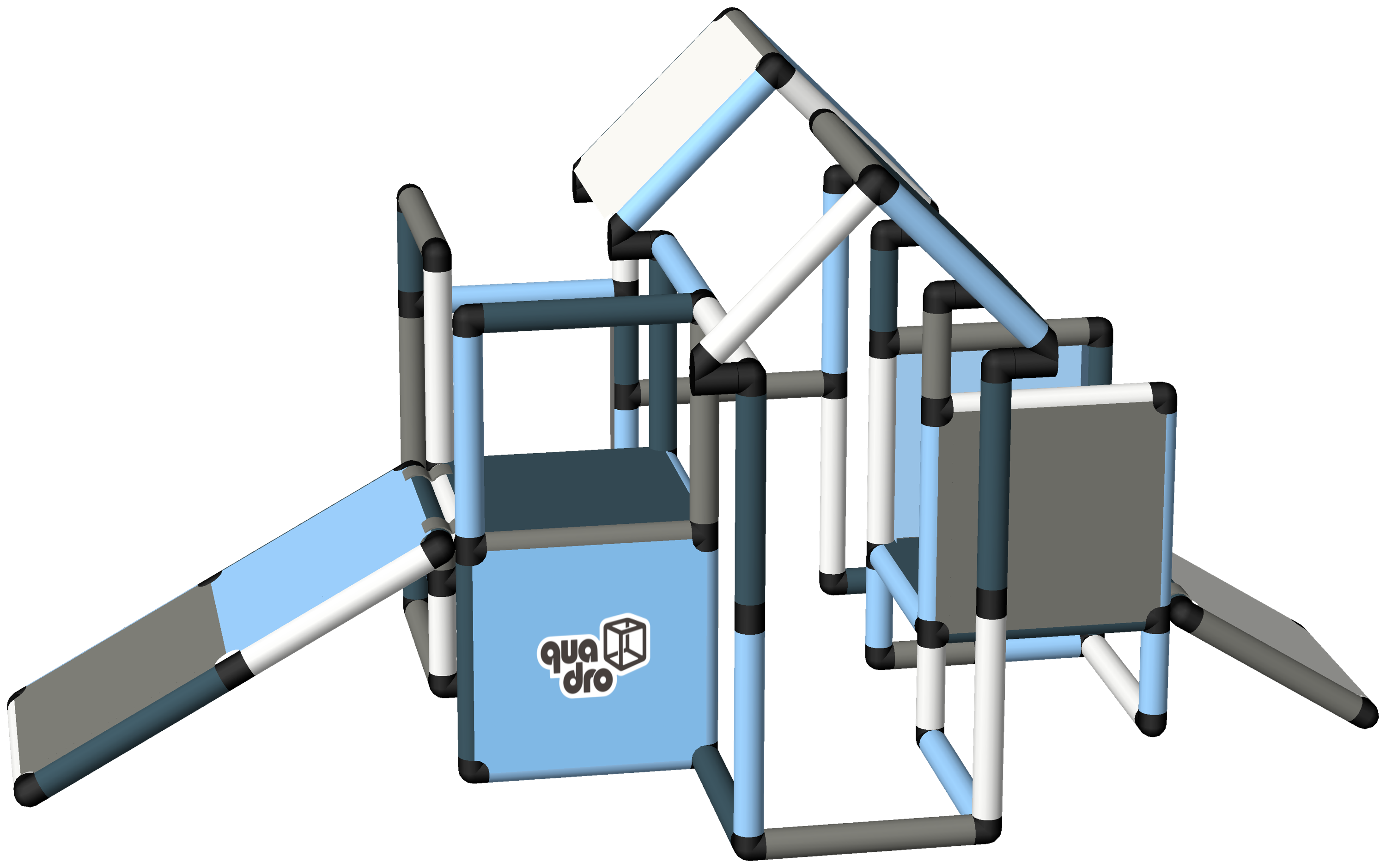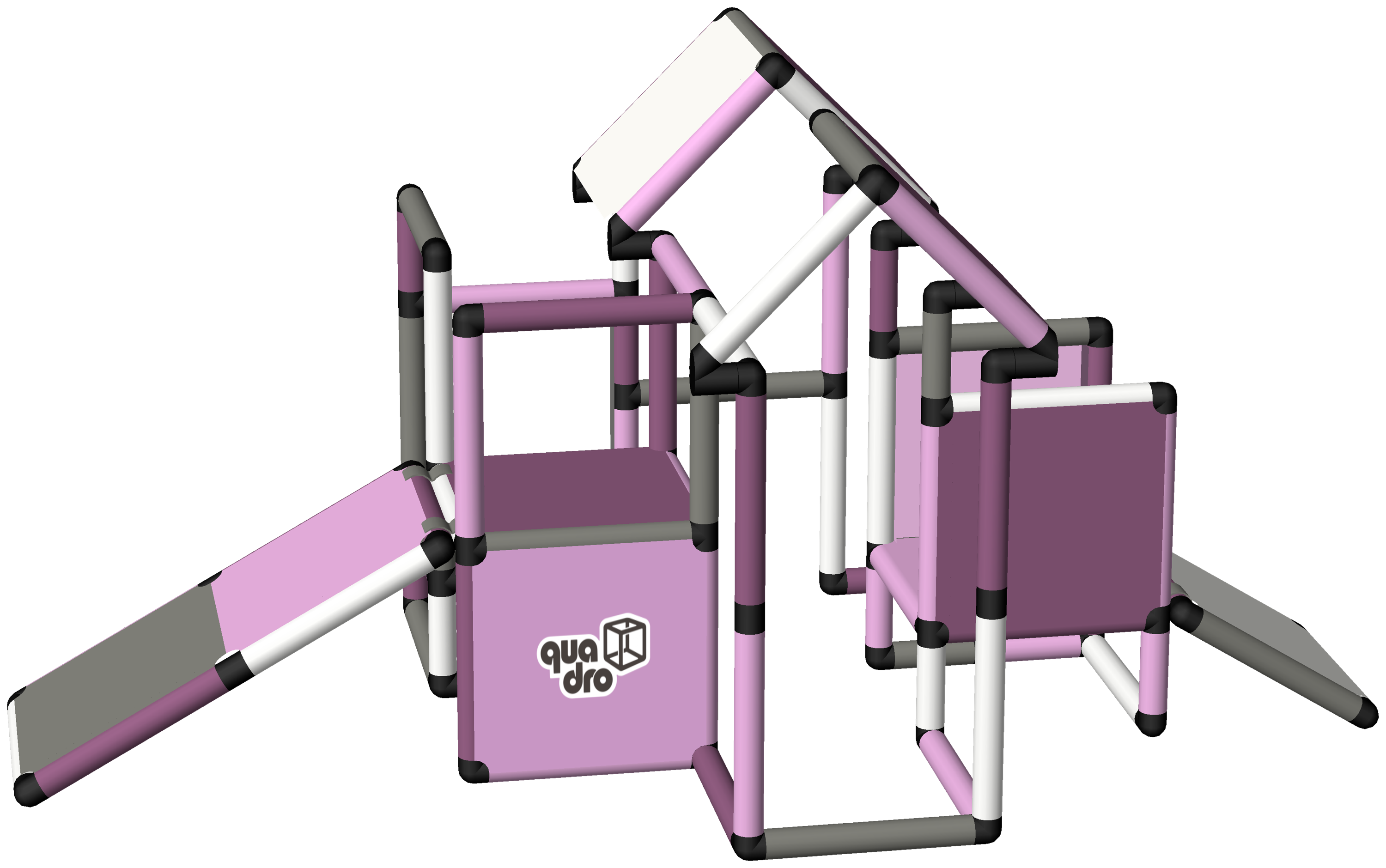 Whether baby slide, learning tower or climbing frame — you decide!
The Adventure Home construction set offers your child so much more than a playground within your own four walls. QUADRO is an everyday helper and reliable support for young parents. Whether in the bedroom, living room, children's room — depending on where the action takes place.
Building together with parents, grandma and grandpa, aunt, uncle or friends is not only fun, but thanks to QUADRO's tried-and-tested PLUG-IN SYSTEM, it's super easy and quick to do — over and over again.
The Adventure Home construction set is a large construction set specially developed for small children with a total of 220 parts including Double Tube Connectors, Elbow Connectors and 8 panels!
Thanks to the Double Tube Connectors, you can also build the popular baby and toddler slides (or ramps) in different sizes with your Adventure Home.
Just like all QUADRO products, the new Home series impresses with the important feature of flexible adaptability to the available space. You can decide how much space is available for climbing fun. Thanks to its mobility, it can be quickly moved to another place without any problems, even with large constructions.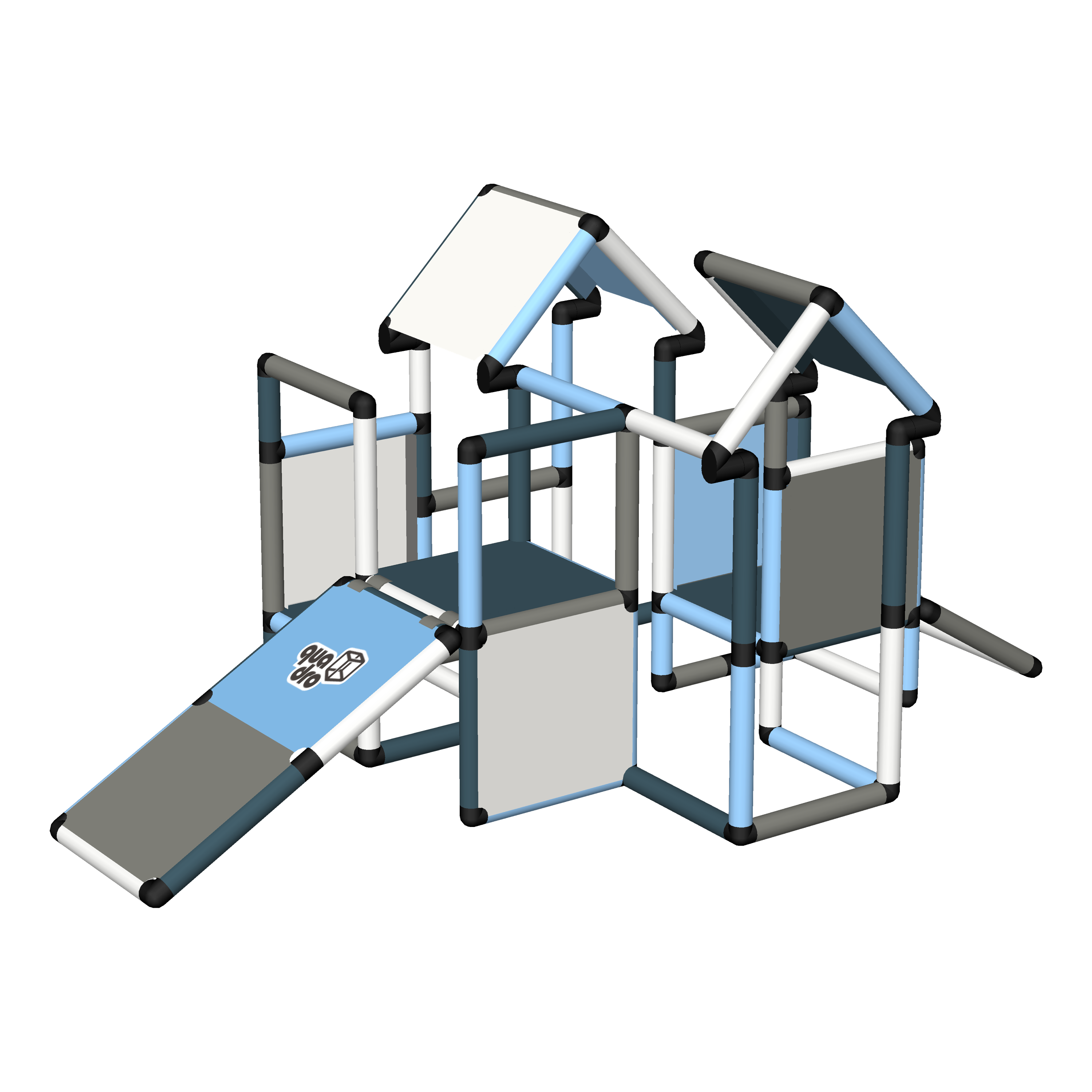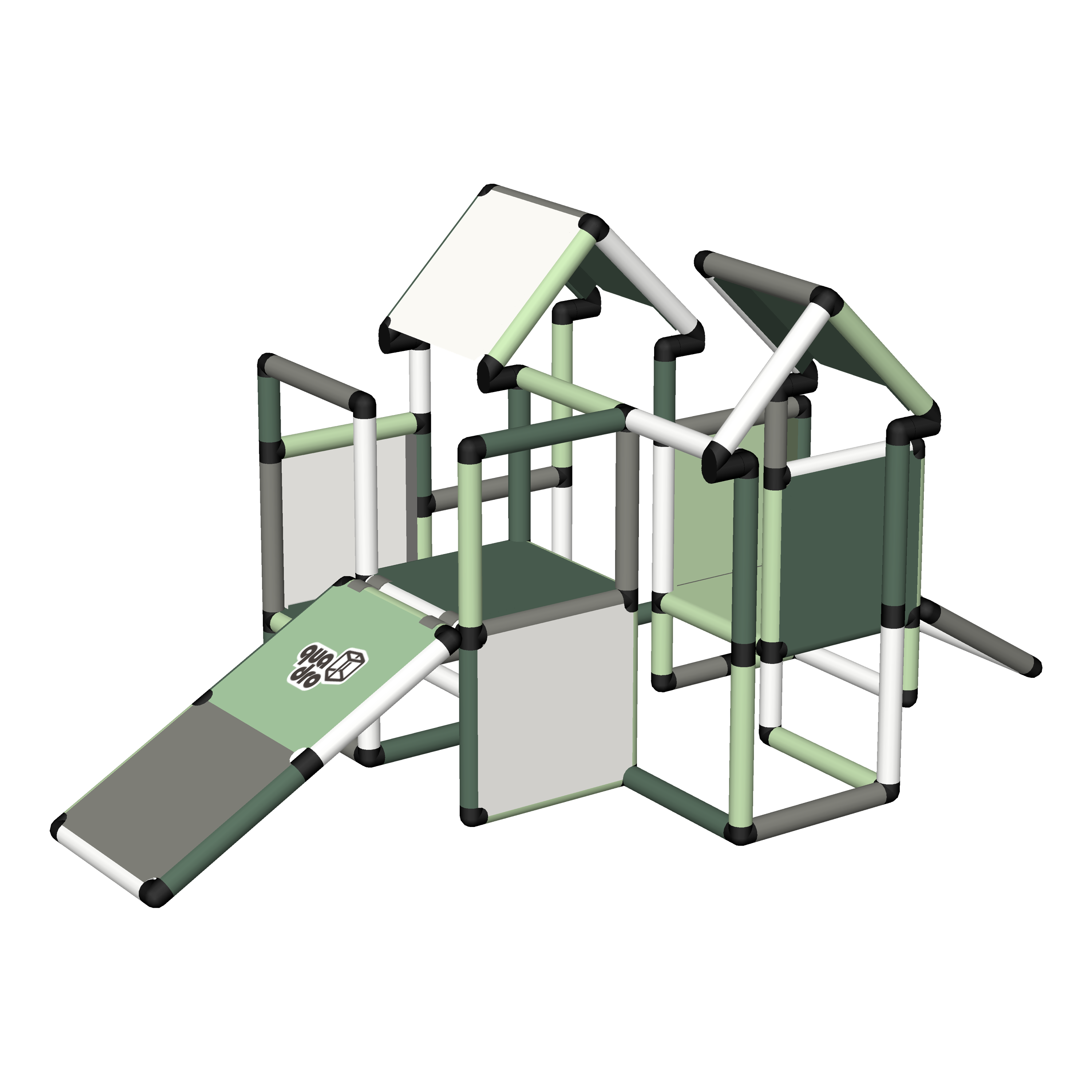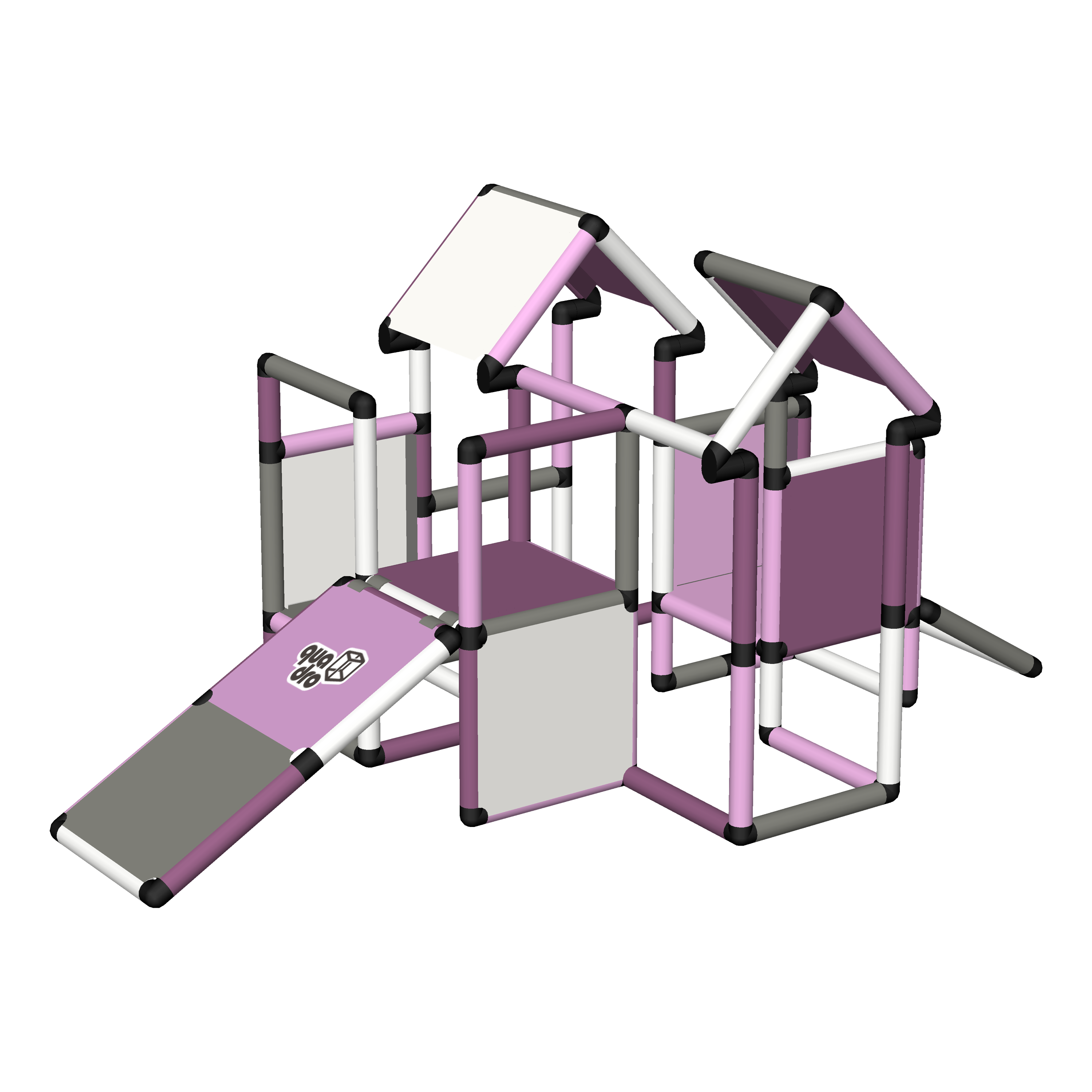 2x Adventure Home
Construction manual
Safety guide and building tips