Bring the Playground Home
Who would have thought that a child's play area could blend into the overall picture of a living space? These natural pastels wonderfully round off your stylish home.
Beginner Home is the ideal set for debut world explorers. It'll quickly become a part of the family. The subtle colors integrate seamlessly into your home, making it a children's toy that doesn't need to be put away.
It's the perfect construction kit for early childhood. Being small and compact, Beginner Home is quick to set up wherever you want to keep an eye on things. Whether in the bedroom, living room, children's room or home office, the easy QUADRO Plug-In System gives you the freedom to choose.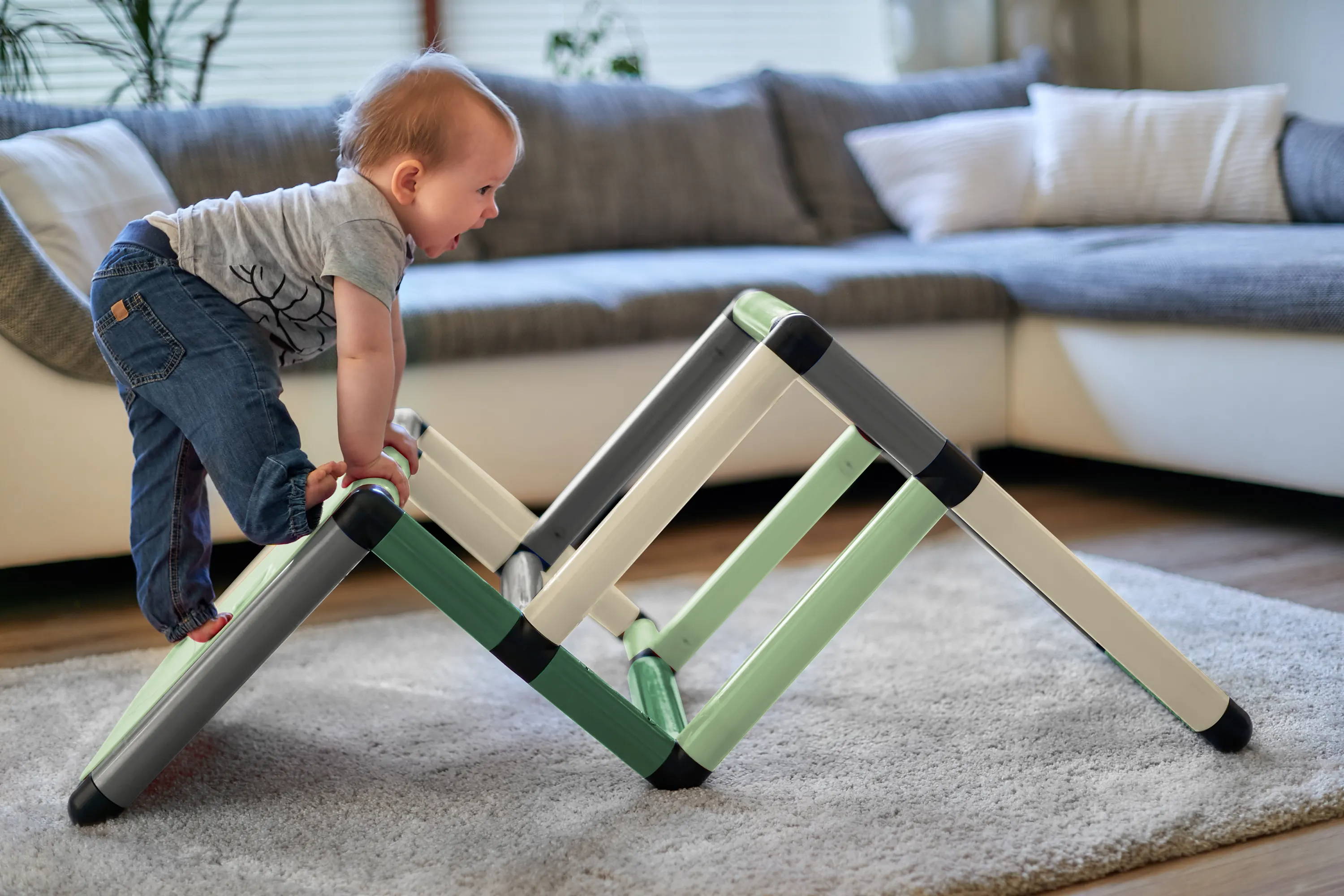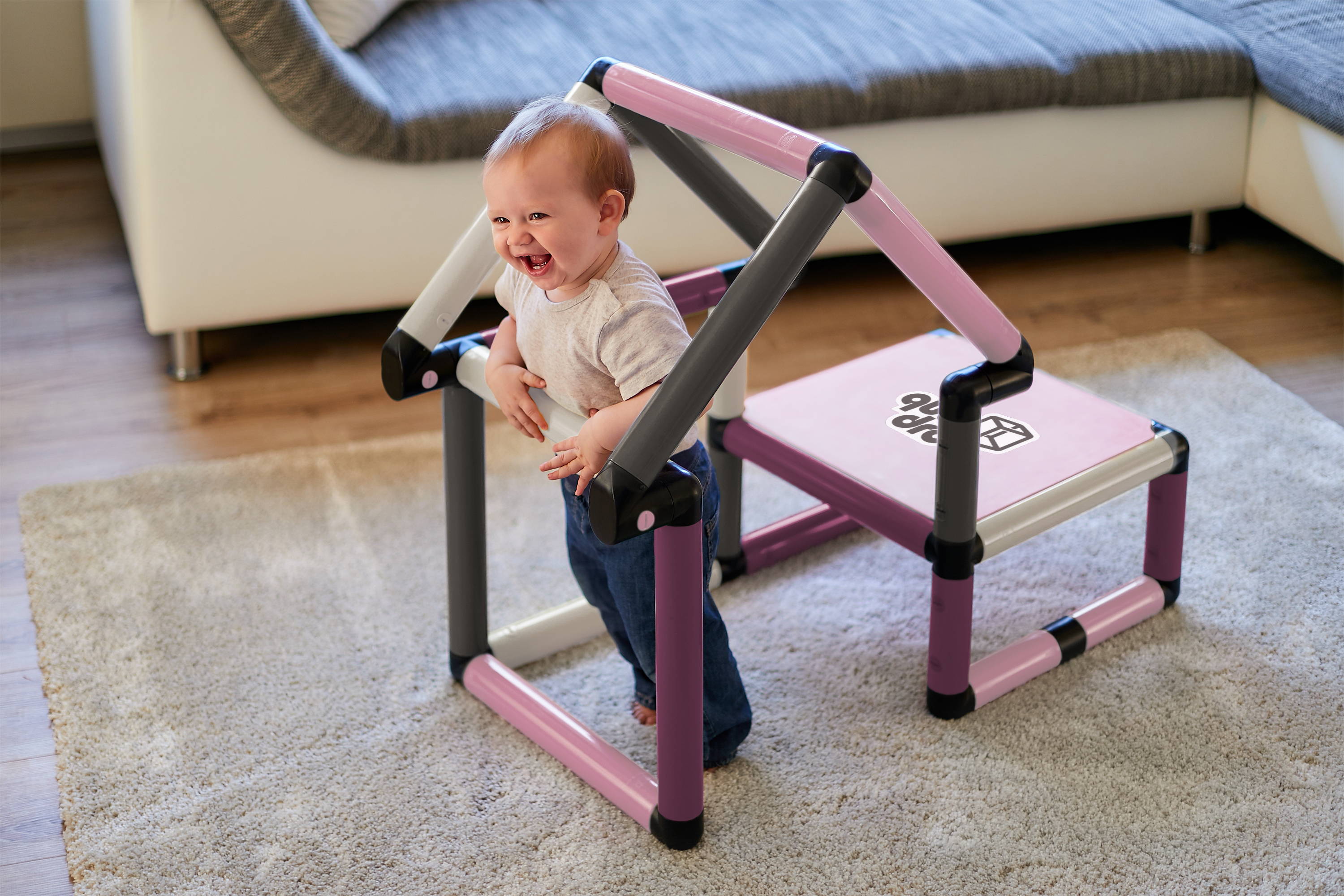 A baby's first steps are the result of daily practice. It begins with standing up and sitting down again. Some time later, the first careful steps are taken while holding on to something. Before you know it, they'll be running into your open arms. Beginner Home provides a safe and playful environment for this essential step in a child's development.
Turn chores into highlights with a Beginner Home learning tower. Such a platform can be used in the kitchen, bathroom, dining room or garden. With a grown-up at their side, everyday activities such as brushing their teeth, washing their hands or watering the plants become a moment to look forward to.
Unlike many wooden products, QUADRO has no risk of splinters or cracks and no need for paint or varnish. And thanks to its high-density material, it's odor resistant and easy to clean. After using your Beginner Home outdoors, just a quick wipe-down is all you need to bring it back inside. And if you manage the near impossible by breaking one of the parts, everything is replaceable and completely recyclable.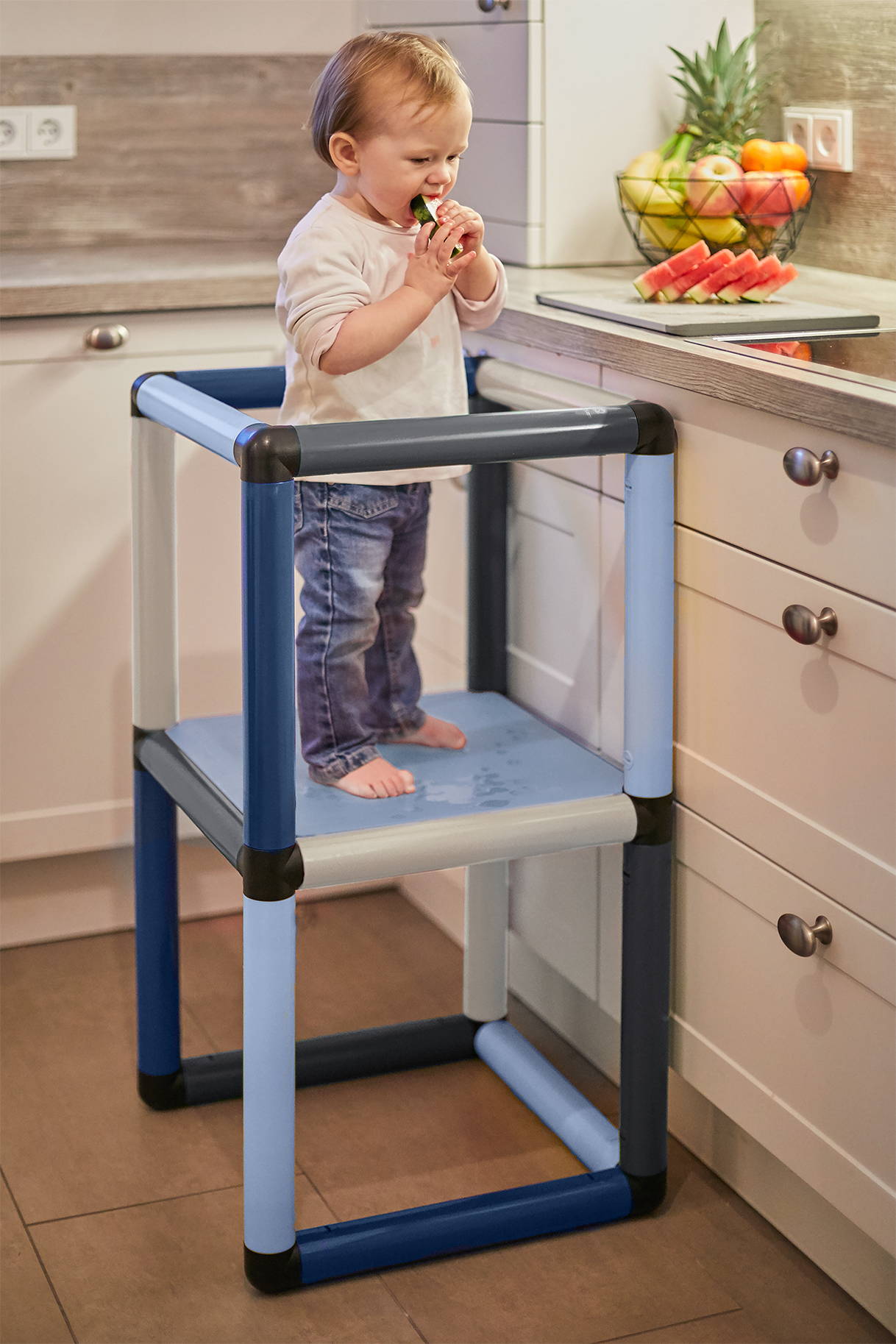 Once You Go Quadro, There's No Going Back
The variety of QUADRO extensions make for an endless amount of fun building, playing and climbing. Individualize your child's play experience to keep it exciting.
Add a second Beginner Home and build one of the designs pictured here. This two-step learning tower is sure to please. Make it easy for your little helper to climb into your world. And this desk and playhouse are perfect for siblings. The assembly instructions come with the enclosed brochure.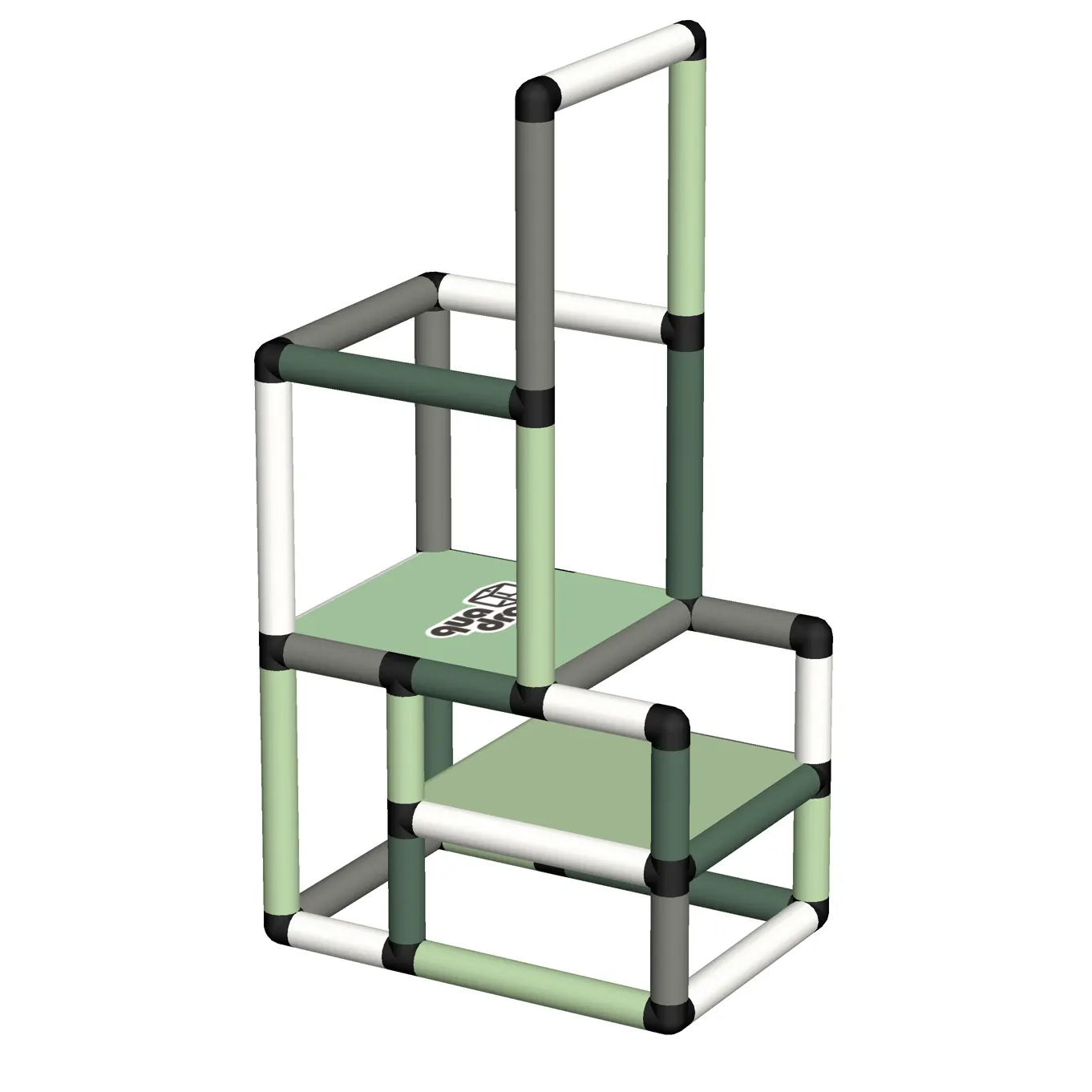 1x Beginner Home
Construction manual
Safety guide with construction tips