The Hole Panel Set L includes 6 hole panels of 40 x 40 cm as well as everything you need to mount them.
When you add these special hole panels to your QUADRO model, you can give your little ones a sense of being inside something while still keeping an eye on what they are doing. The hole panel is reinforced, and like everything from QUADRO, has no sharp corners or edges.
If you want to build, for example, a play castle or climbing pyramid with playpen-like cubes, you will need two hole panels per side.
In the example pictures you can see the hole panel as it used to make a playpen with tunnel and baby slide based on the Evolution.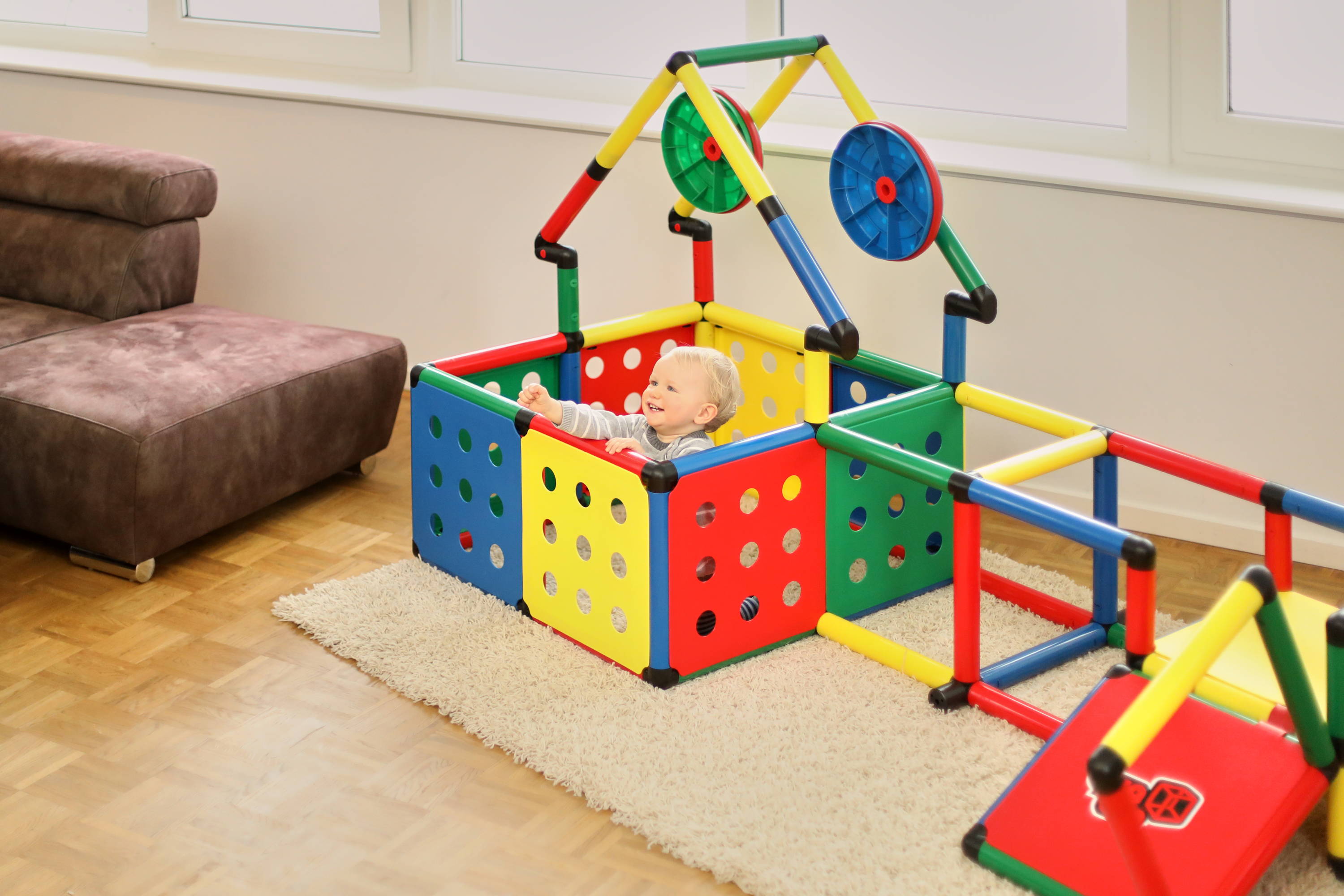 1x 40 x 40 cm Hole Panel - Blue (00412)
1x 40 x 40 cm Hole Panel - Green (00413)
2x 40 x 40 cm Hole Panel - Yellow (00414)
2x 40 x 40 cm Hole Panel - Red (00415)
24x Panel Screw (00621)
3x Key (00655)
Safety guidelines