Everything Under One Roof
The Home Action Kit is a great addition to your QUADRO kit making it even more versatile. It comes with 67 pieces including a roof textile, storage bag, panels, tubes, connectors and screws.
For example, transform a STARTER into a cute little house or a hideout by using the nine 40 x 40 cm panels and roof textile. The roof textile is easily attached without screws!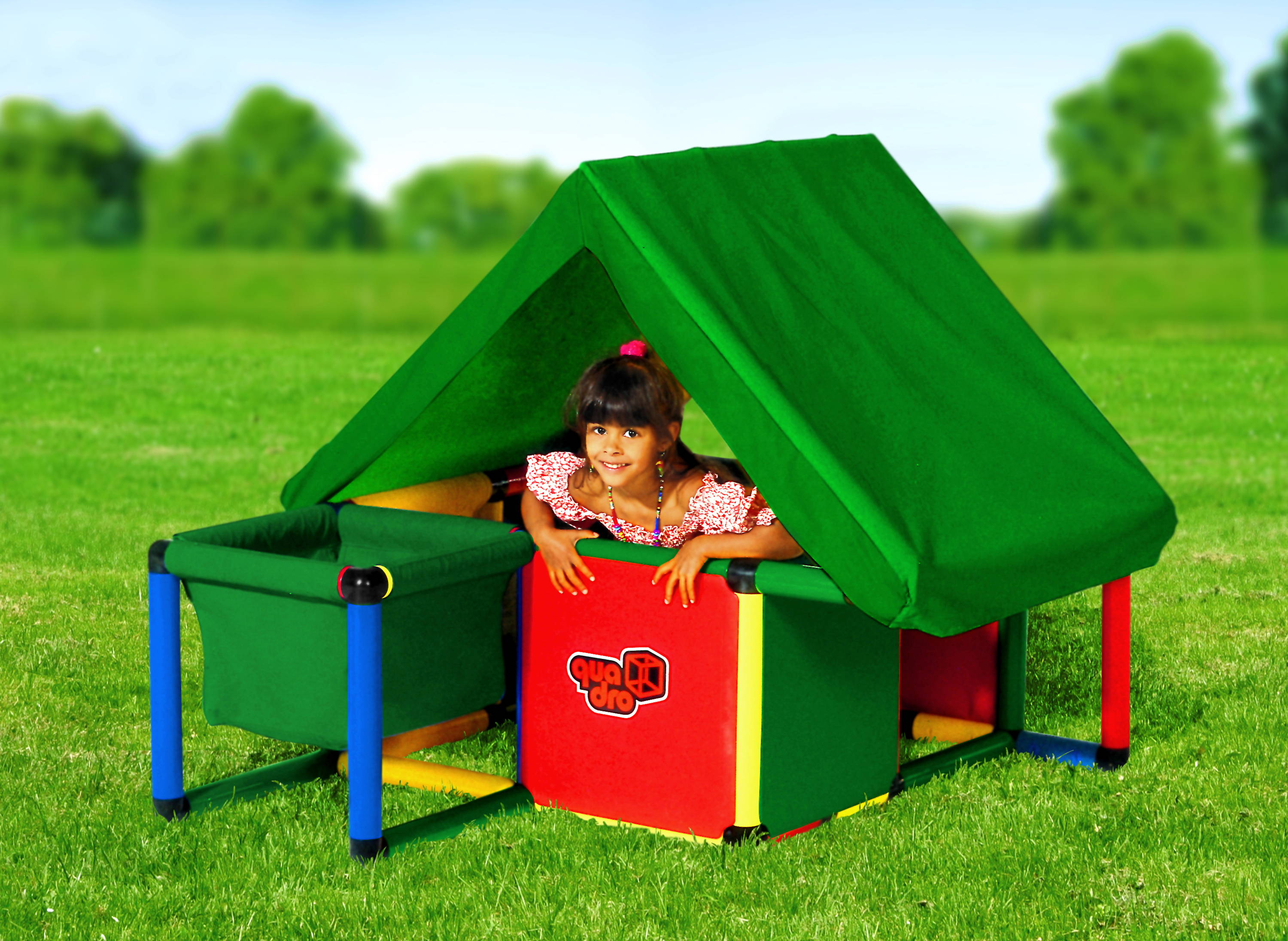 The floor of the house can also be completely lined with panels, so there's no problem using it on dirty or wet surfaces.
Another feature of the Home Action Kit is the storage bag for putting away toys.
The Home Action Kit is a great addon for bringing your QUADRO to the next level!
9x Panel 40 x 40 cm
36x Panel Screw
1x Storage Bag
1x Roof Textile
3x Tube 15 cm
6x Tube Screw
1x Screw Key
2x 4-Way Connector
1x Cross Connector
3x Straight Connector
4x Diagonal Connector
Safety guide and building tips