The Pool XXL is the largest in our range. Like its smaller siblings, it's made of a professional fiber-reinforced pool liner.
It's supported by a total of 6 aluminum profiles and 4 aluminum profile extensions within the side tubes.
The Pool XXL also has side tunnels giving it an imposing look and make it an eye-catcher in any garden.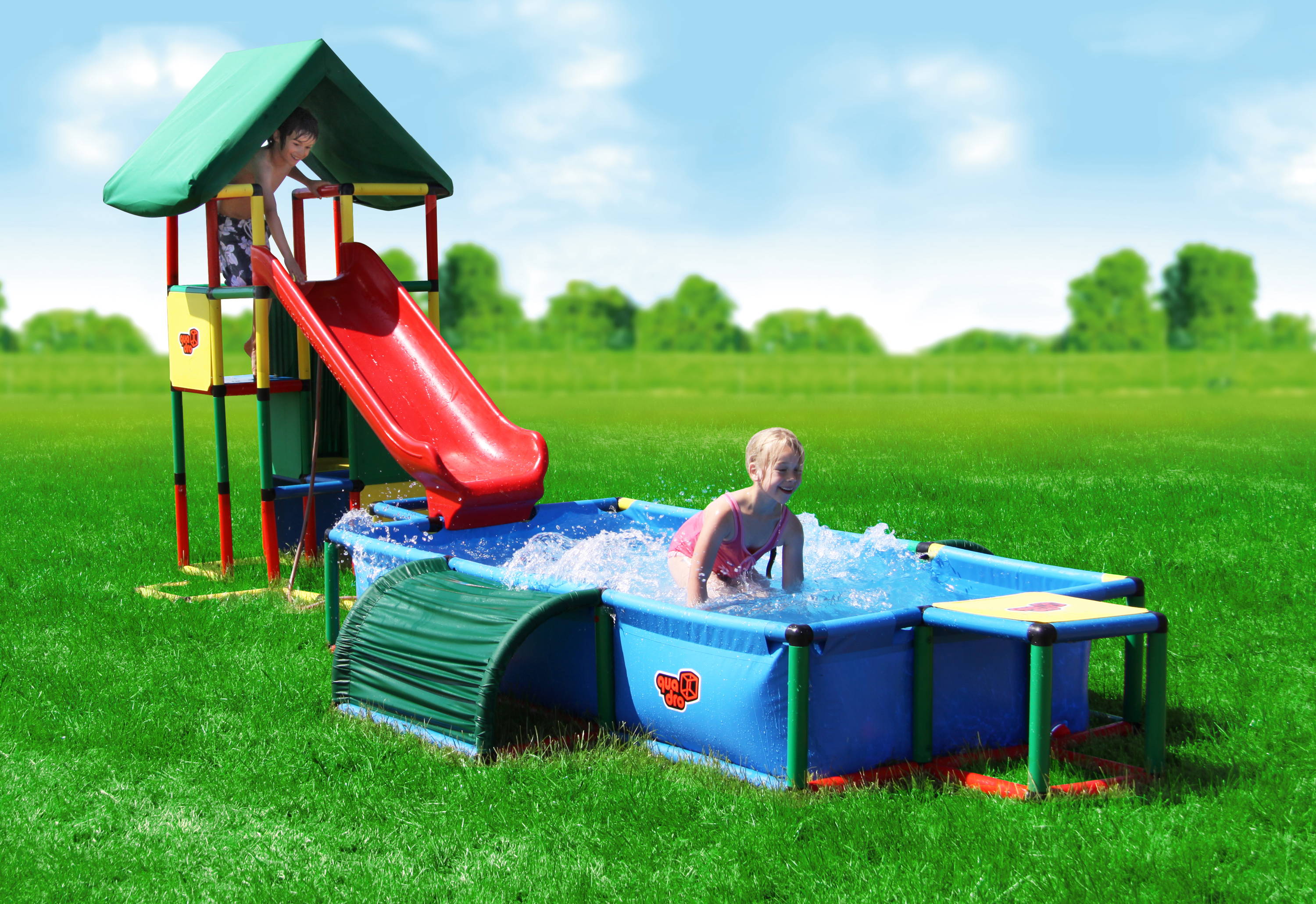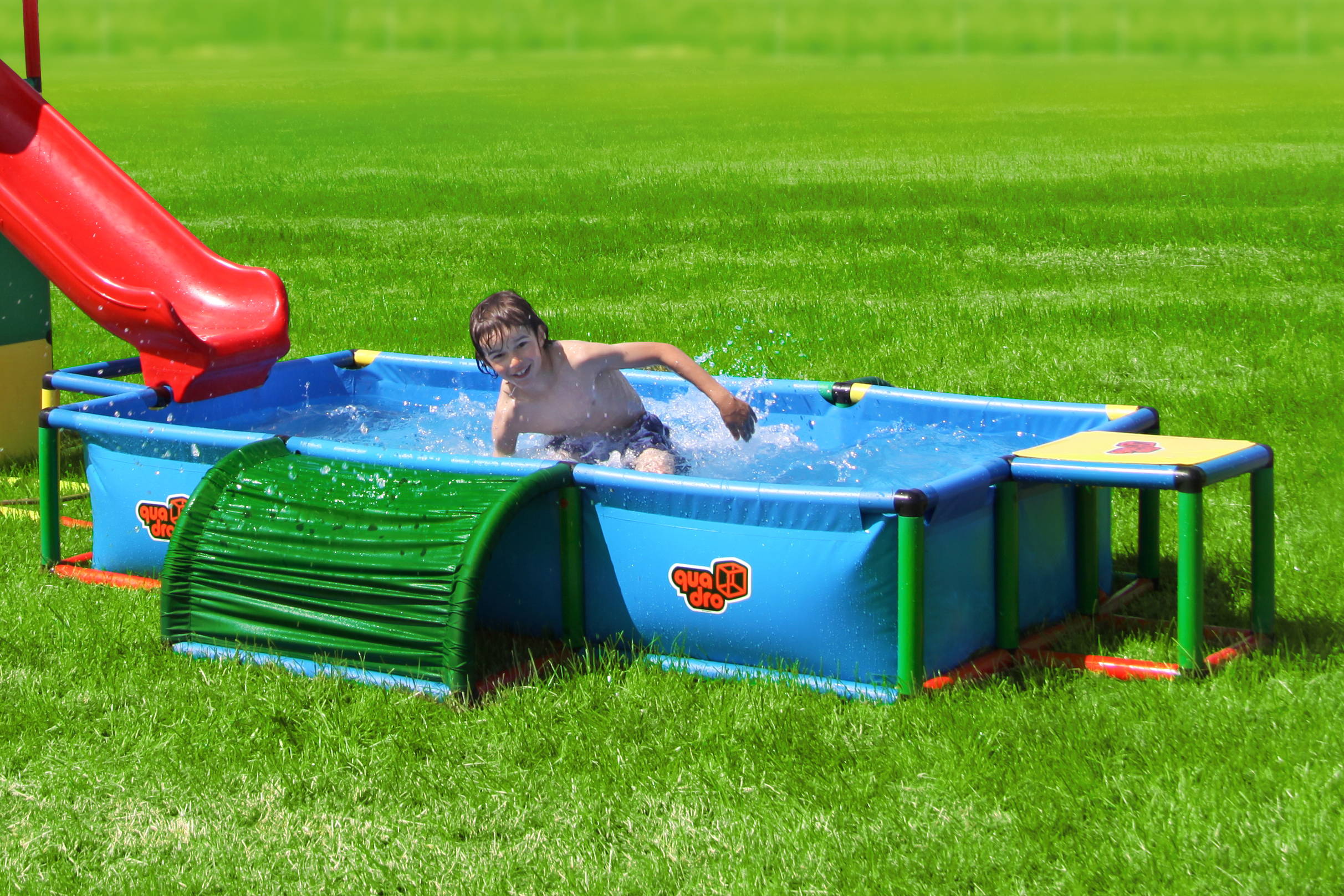 Designed and engineered with children in mind, you can combine the Pool XXL with any of our construction kits, and an Integrated Slide to create your very own water park!
During colder seasons, dismantle the slide and bring the Pool XXL into the house to use as a ball pit. Thanks to the easy-to-use QUADRO Plug-In System, changes are made quickly and again and again.
External dimensions: 325 x 125 x 45 cm
Internal dimensions: 245 x 125 x 45 cm
Water level: max. 35 cm
Ball capacity (Ø 60 mm): max. 3000 (6x 12600)
Age recommendation: 36 months to 10 years
Easy to assemble / disassemble
UV Stabilised / UV Resistant
Environmentally friendly recyclable plastics
Made in Germany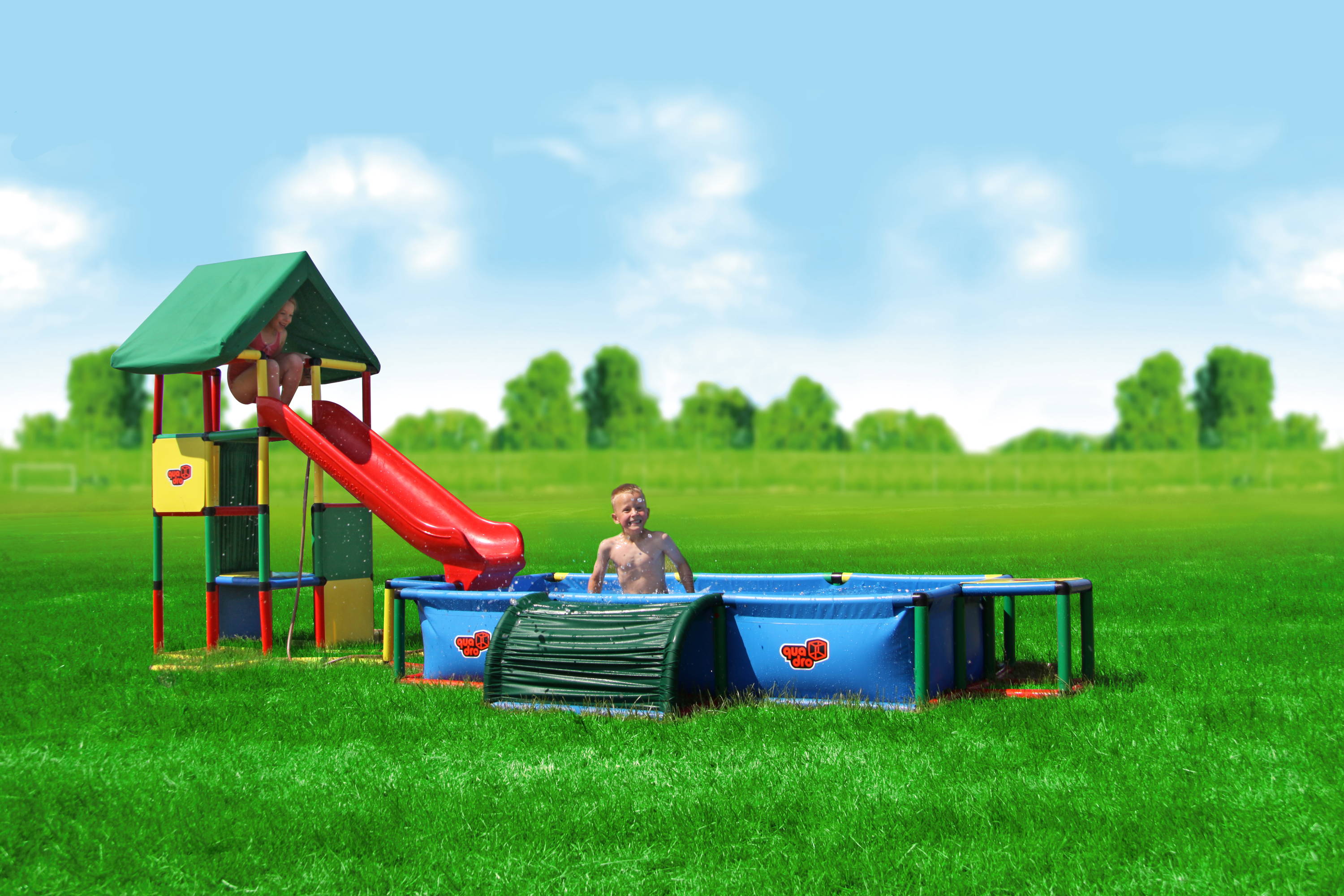 1x Pool XXL (11680)
Construction Handbook
Safety Instructions / Tips